DRX9000 Review
Have you tried the DRX9000 spinal decompression table?
Many people write  call in about the DRX9000 spinal decompression table. Spinal decompression is a very effective treatment and has been used for thousands of years for back pain relief.
The DRX9000 is a spinal decompression machine which uses a form of traction therapy. It will isolate the problem area of the back  and with a series of pulling and relaxing movements helps a damaged disc to have room and space as the vertebrae are somewhat "stretched" further apart.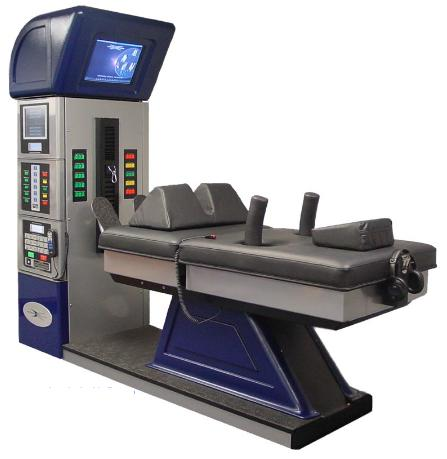 This machine is very costly however. In our experience here at The Healthy Back Institute, discount over the years we have been in contact with thousands of people who have tried the DRX9000, and we have not seen or heard any additional benefit to this machine when compared to other forms of decompression.  Many, many  people use the inexpensive inversion tables and get as good or better results.
If you have any questions or feedback about DRX9000 Review,  please leave a comment below…