Benefits of Inversion Therapy
Jesse Cannone, back pain specialist, talks about the many benefits of inversion therapy.
The benefits of inversion therapy has helped millions of people around the world get relieve from back, neck and sciatic pain. It has been used for 2,000 year, but we're  wiling to bet that your doctor has not told you about it.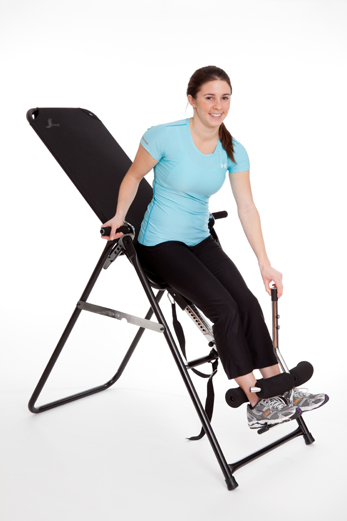 The many Benefits of Inversion Therapy are:
Decompression of the spine. Over time our spines compress and they compress the vertebrae and the discs. As you age and the muscles get tighter and tighter they force the vertebrae together and produce uneven stress.

Realignment of the spine

- A lot of people have spines that are "out of alignment". Inversion therapy can help by loosening and lengthening all the muscles along the torso and the spine.

Increase Circulation

- When you are inverted you are increasing blood flow to the area along the spine and the disc. You also are increasing hydration. Discs are 70% water, so if you want to promote and speed healing you need to get blood flow and water to the area
Promotes Relaxation- Not just mental relaxation is important but physical relaxation is also very important. All of the muscles from your ankles to your head can relax while inverted.

Increase Flexibility

- Inverting can lengthen and loosen and stretch out tight muscles in the torso and back

It's quick & easy

- It can be done in your home, in a matter in minutes, it's affordable and it's easy to do! To find out more information on inversion therapy and inversion tables, you can go to www.losethebackpain.com. So as you can see, there are many benefits of inversion therapy for those suffering from back pain and even those who are not.
If you have any questions or feedback on the benefits of inversion therapy, please leave a comment below…